Looks like we're in for a bit of a blow here in the next day or so.
I'm not even going to try to spell the name of this storm. Or pronounce it.
I just hope it keeps veering off to the east, though I wouldn't mind some slightly cooler breezy weather.
On another note....
I can't believe it's August again already!!!!
Seems like only a year ago.... oh wait... it was.
Anyway, I could tell it was getting near a day or two ago, when I was in the Dollar Tree and saw that they were putting out their fall merchandise.
Little plastic clip on pumpkins....
....orange and brown leaves, little burlap scarecrows on sticks, etc...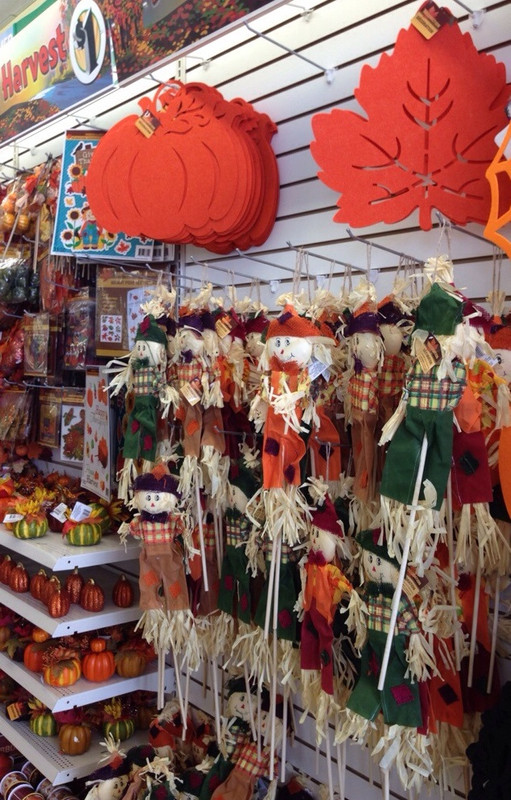 My favorite yearly harbinger of autumn.
In a couple more weeks, the Halloween stuff will start hitting the shelves.
Even though it's still in the 90's outside.